Let me remind you that I am not a morning person. Or a breakfast person. Unless the food happens to occur for dinner. Or I've been up for 2+ hours. So when I made these pancakes, they were for dinner. Not that the kids care either way. They love their frozen waffles and cold cereal in the morning anyway. And they LOVE pancakes for dinner!
I was actually surprised at how easy these were to make. Once I got the hang of how hard to squeeze the bottle with the cinnamon/sugar/butter mixture to make the swirls. We had our fair amount of not so pretty swirls going on. However that does NOT affect the taste of the pancake. If anything, it improves it because it's extra sugary goodness!
So serve 'em up! If you're already making pancakes just make the cinnamon sugar mixture and you're good to go. I served with just regular old syrup, because feeding my children the overload of a frosting-type syrup right before bedtime? yeah, I need that like a need a hole in my head. . .
CINNAMON BUN PANCAKES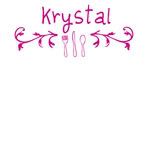 Cinnamon Swirl Mixture
1/2 stick butter, melted
1/3 cup packed brown sugar
1 Tbsp cinnamon
Pancake Mixture
1 cup flour
2 tsp baking powder
1/2 tsp salt
1 cup milk
1 egg
1 Tbsp oil
Prepare the cinnamon swirl mixture, by mixing all the ingredients together in either a zip-top plastic bag, or a squeeze bottle with a little top. Prepare the pancakes by mixing together the dry ingredients and the whisking the wet ingredients. A few lumps are ok. Scoop approximately 1/4 cup per pancake, and snipping off the edge of the baggie (mush the mix together, or shake the bottle first) carefully squeeze to make a swirl. Don't get too close to the edge, or the cinnamon mixture kind of oozes off. Cook pancakes like normal, adding the cinnamon swirl mixture to each scoop of batter. Serve warm.